Welcome to Domaine d'Haulmé !
Take advantage of our spacious pitches, gîtes and original "insolites".
We welcome you every day with a smile from 9am to 1pm and from 3pm to 6pm.
Domaine d'Haulmé is the perfect destination for nature lovers. In the heart of the Regional Natural Park of the French Ardennes, 21 hectares of greenery awaits you. Bordered by the river Semoy and the Trans-Semoysienne cycling route, Domaine d'Haulmé (Natura 2000 site) offers direct access to numerous hiking and cycling trails to discover the beautiful surroundings. Rest, space and relaxation guaranteed !
Domaine d'Haulmé has been run by 2 driven and enthusiastic Brussels residents since 2021: Benoit and Simon. The domain has 120 spacious camping pitches, 2 gîtes, 20 chalets and some original 'insolites', for example our Tiny House, our Bell tents on the waterfront and 2 cute vintage caravans 'Georgette' and 'GetUp'. It's up to you to try them all !
Check the 'Réservation' page (FR) to book your accommodation online.
We look forward to welcoming you !
Team Domaine d'Haulmé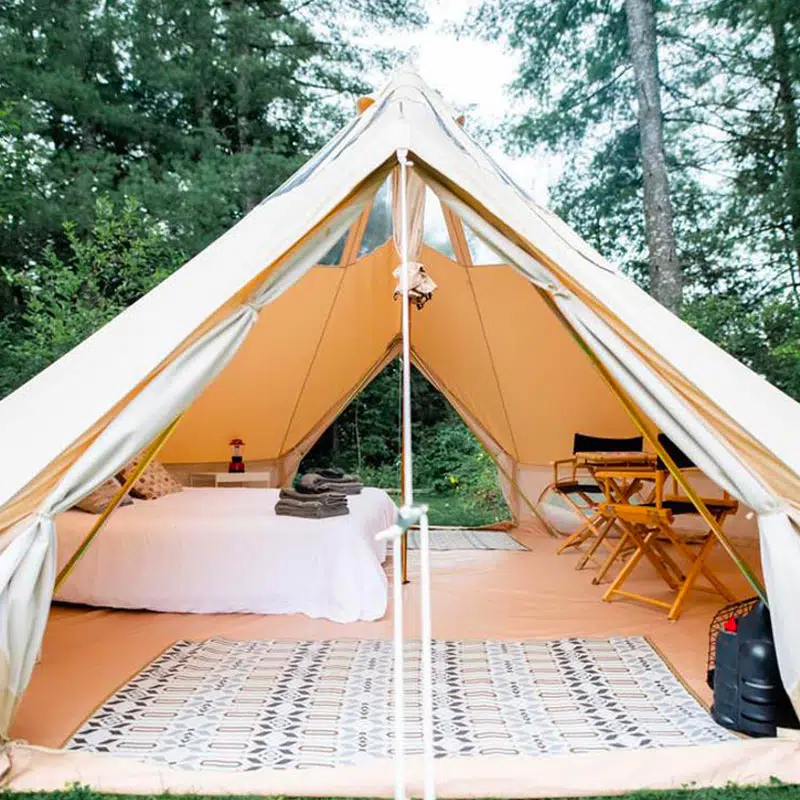 Click on the page 'Hébergements' (FR) for more details and pictures of all our accommodations.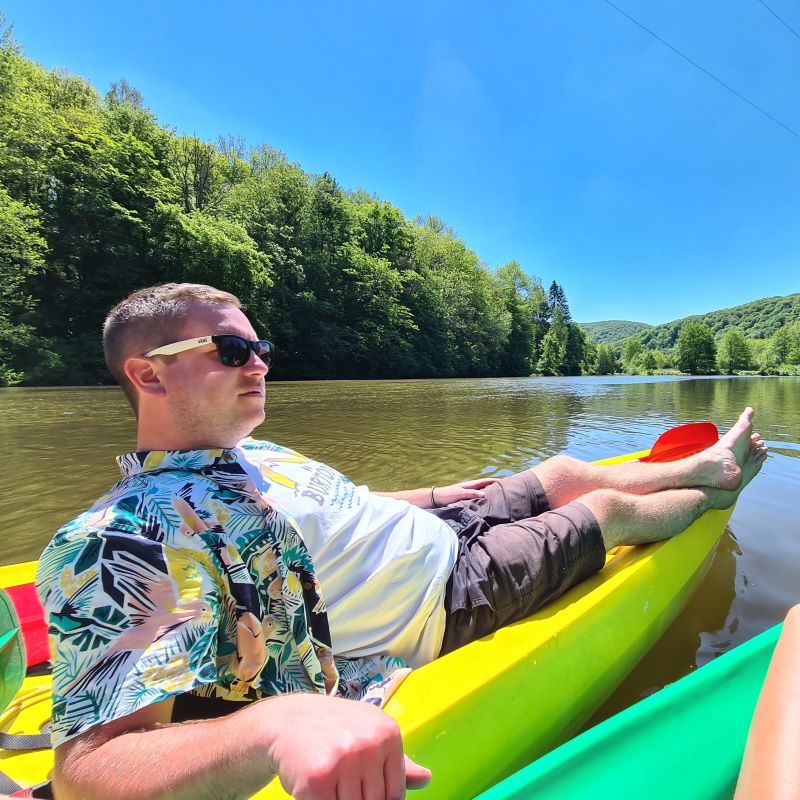 Supermarket
Restaurant (open from May 18, 2023)
Bakery service
Kayak rental
Bicycle rental
Hiking and mountainbike trails
Activities with draft horses
Click on the 'Activités' page (FR) for more information on all our activities.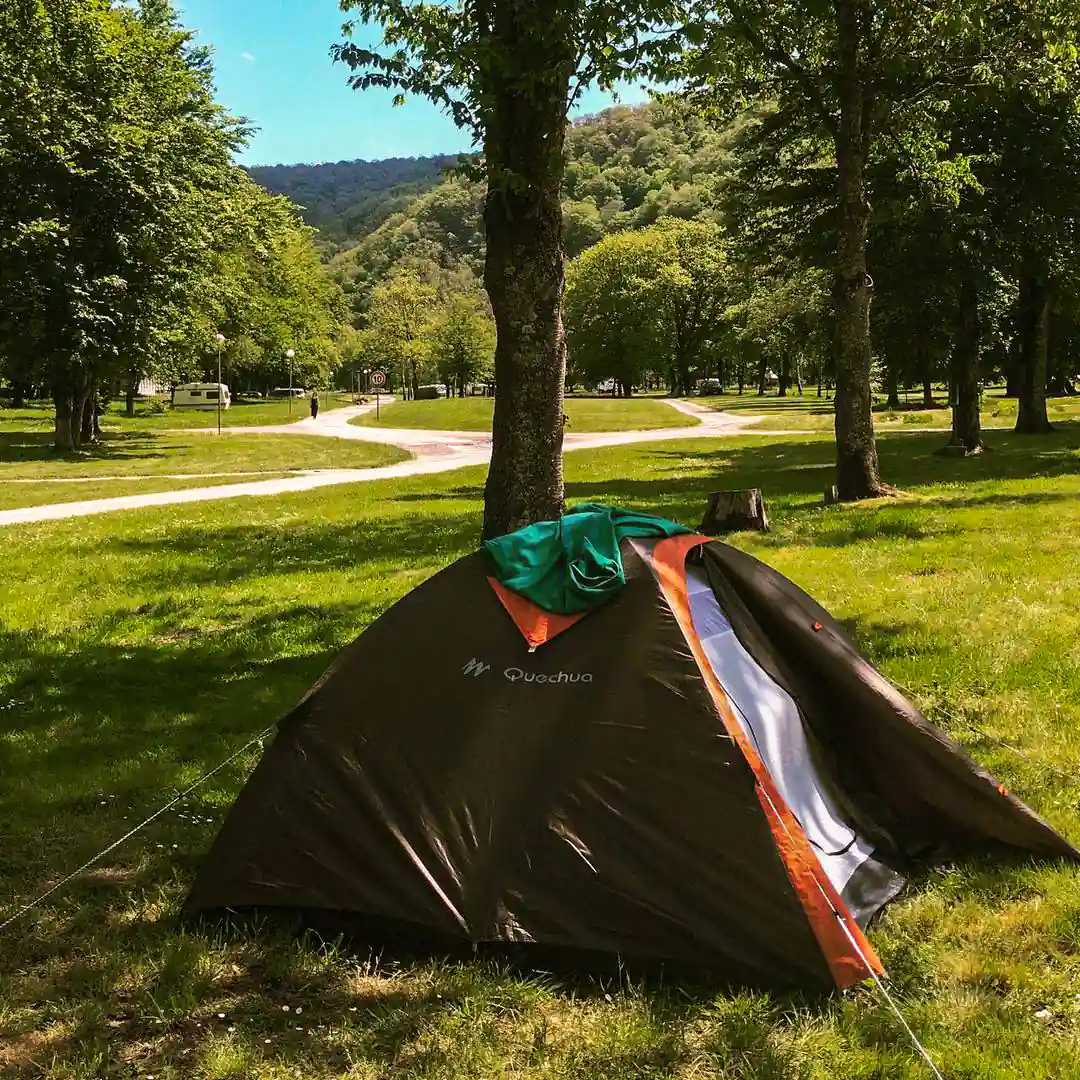 Our address is 1, Route du Domaine – 08800 Haulmé.
On GPS, the closest address is 1, Rue du Pont (de Semoy) – 08800 Haulmé.
Attention campers: On the "Col du loup", the road to Haulmé is not accessible to vehicles over 2.7 m. Follow direction Thilay and go from there to Haulmé.
By train: The nearest French station is Bogny-sur-Meuse, the nearest TGV station is Charleville-Mézières and the nearest Belgian station is Gedinne.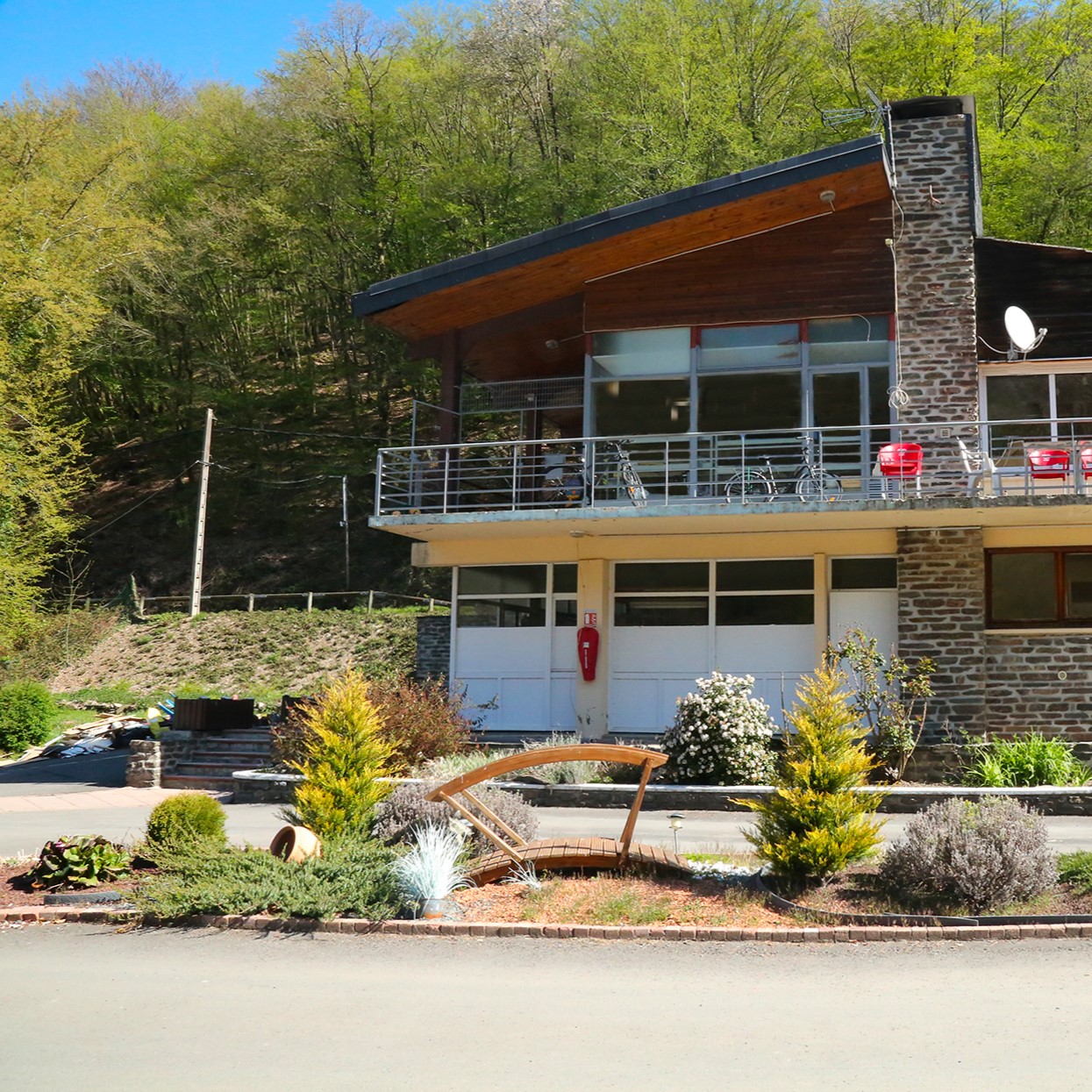 The reception welcomes you every day:
from 9 am to 1 pm and from 3 pm to 7 pm in high season (July and August),
from 9 am to 1 pm and from 3 pm to 6 pm in low season.
Our team is on site 24/7 and can be reached by phone on +33 7 69 67 27 88.
Do you have questions about your reservation? Feel free to call or email us, we can help you out in English.